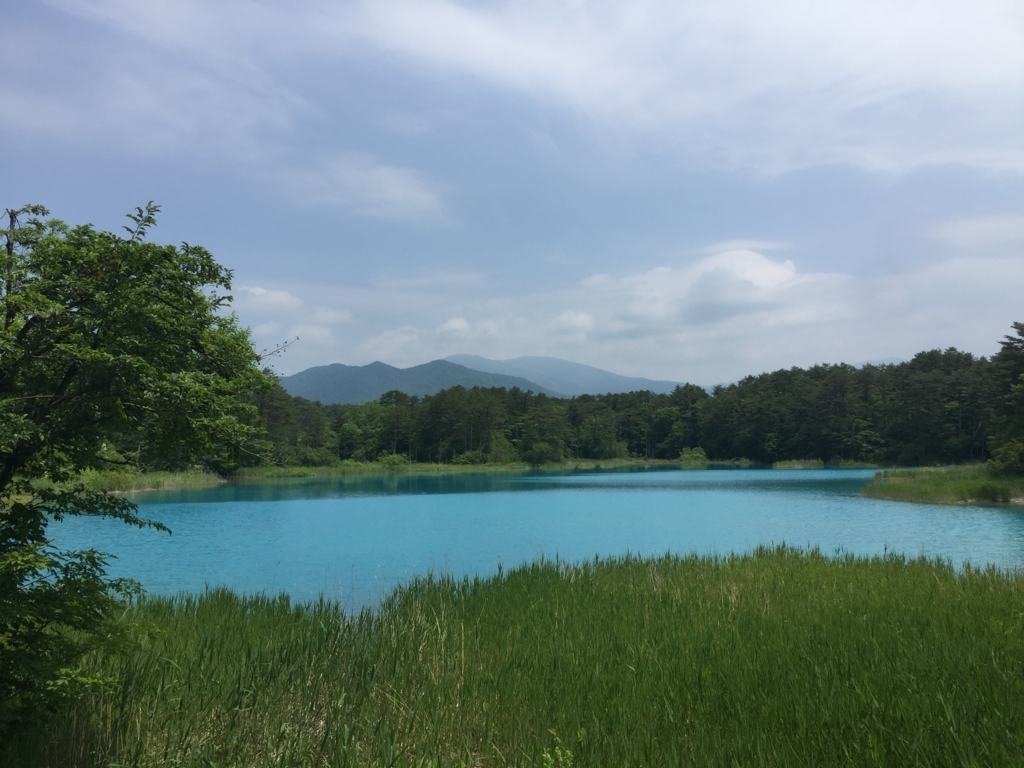 The Bandai (磐梯) is an attractive outdoor destination that offer hiking chance in summer and skiing in winter.
 
Mount Bandai is center of this area and a volcano last erupted in 1886.
It caused mouontain shape change and created the pond dotted in highlands named Urabandai. Urabandai is also popular for autumn color viewing
There exist over 100 ponds and lakes in the Bandai Highlands area.
Most fascinating is the Goshiki-numa (five-colored ponds). Volcanic material dissolving in the water use sunlight of changing the color of the water from deep green to white-blue and red-blue.
This area is beautiful especially during the season that trees are covered with fresh green leaves, the leaves begin to change color in autumn.
Further north area, Mount Azuma, a volcanic mountain range with multiple peaks, including Azuma-Kofuji perfect shaped miniture version of Mount Fuji
Tomorrow and the day after tomorrow, we will explain the attractive point of summer and winter in Bandai.
(Access) Firstly take a train of JR Ban'etsu-saisen Line from Koriyama to Inawashiro Station for 40min. Then take a bus to Onogawa-ko Iriguchi for 30 min.
(Last visit) October/2017