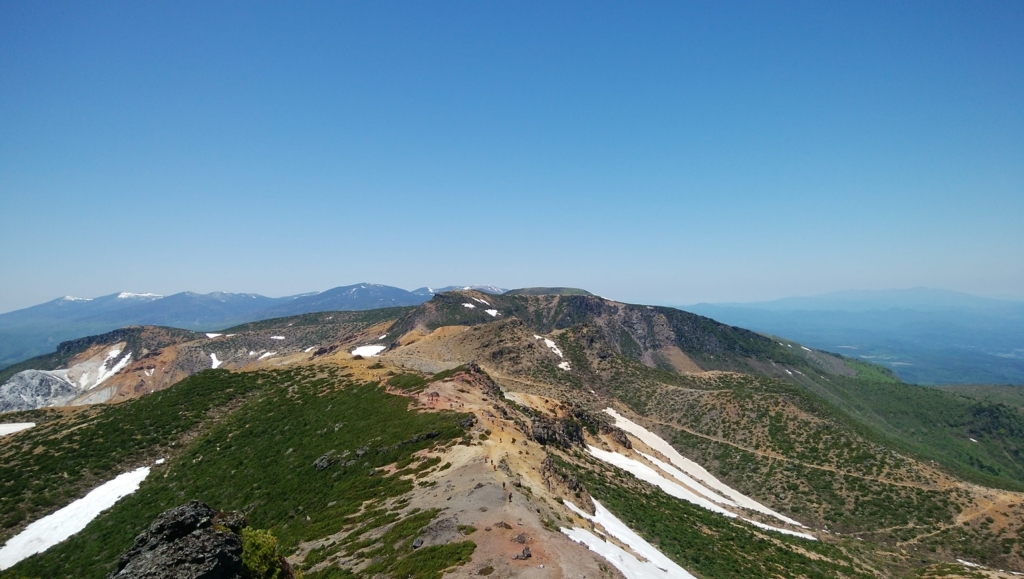 <Look over mountain range from the top> 
As earlier introduced, we climbed up to Mount Adatara on the opening of a mountain to climbers of May 20th(Sun). And introduced the scenery of ascend route previous article. 
This time, we introduce decend route that is more interesting scenery visitor may experience. Let's take a look in the right order from top of the mountain.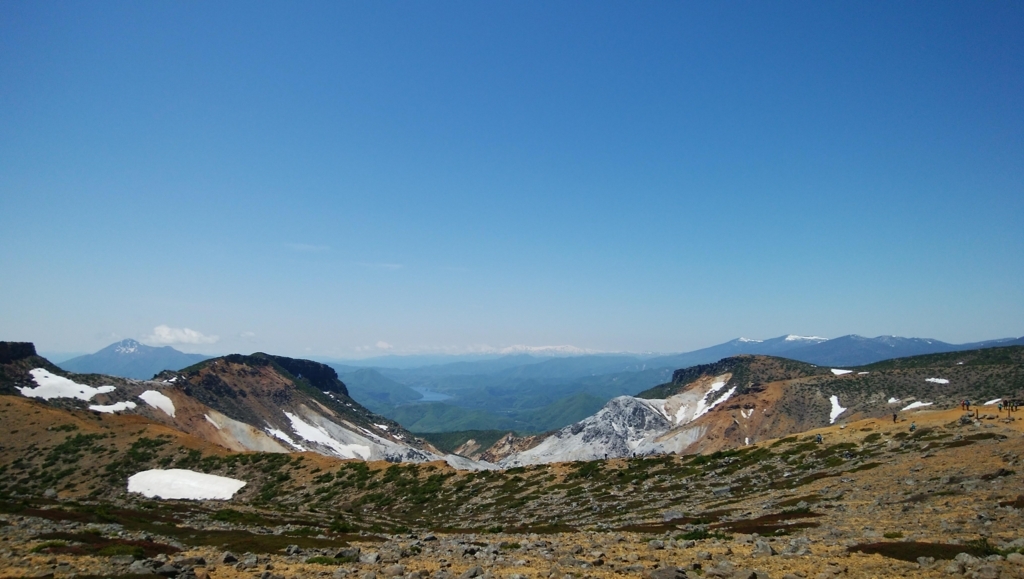 <Near the volcanic crater>
<Great view of the volcanic crater>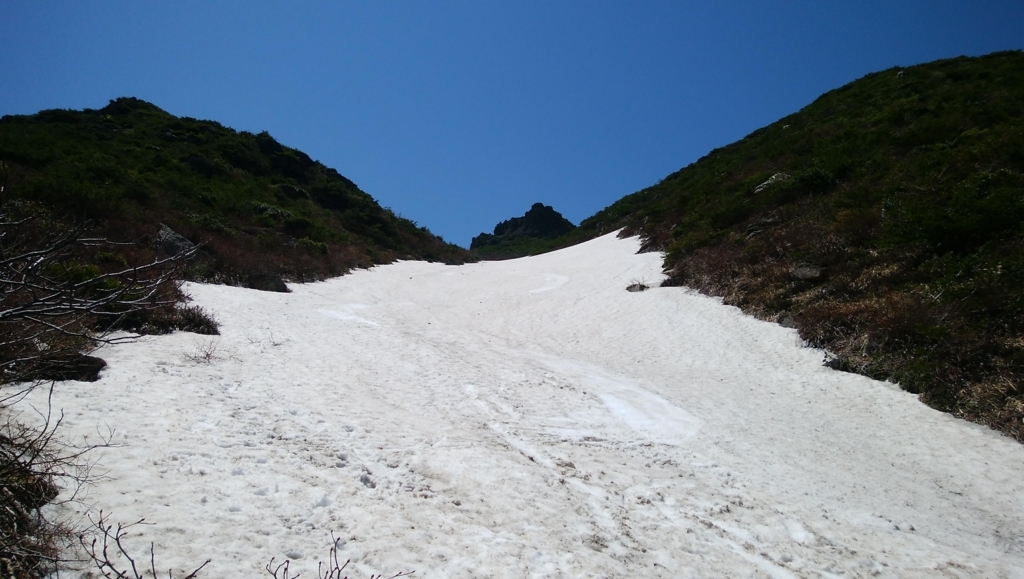 <Unmelted snow on the decend trail> 
<Some Climber accompnaied pretty dog>
<Mountain hut named Kuroganegoya>
<Stream on Mountain trail>
<Bridge across the stream>
<Waterfall on sunny day>
(Access) Visitor take 20-min bus rideto Dake Onsen bus stop from JR Tohoku Nihonmatsu staion and then take a shuttle bus or taxi to the Okudake bus stope.
                Shuttle is available during limited seasonal periods.
(Last visit) May/2018