<From the left front angle>
Miharu Takizakura (三春滝桜) is though to be 1000-years-old cherry tree with vivid crimson color in Fukushima.
Below is the previous article introduced Miharu Takizakura.
 <From the right front angle>
This year from April begin, its cherry blossom has reached to almost in full bloom. From this weekend to early next week is the best season to visit this cherry viewing spot know as one of the three great cherry trees of Japan.
<From the back side angle>
Attached photo is taken on April 5th morning 
<Zoom up angle>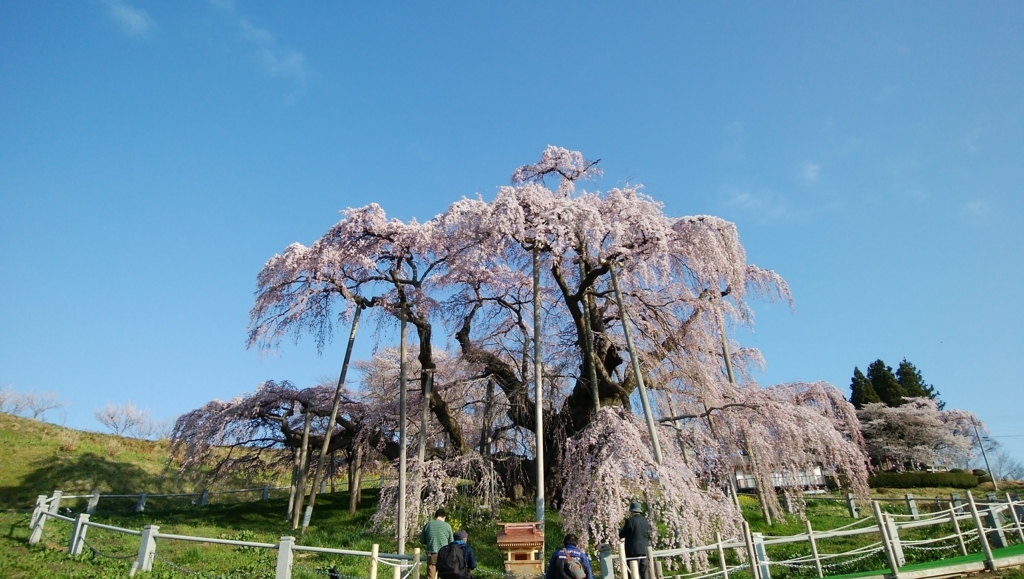 <Front angle>
<Zoom up angle>
(Access) It takes 40 min, by an infrequent bus from JR Miharu Station.
                During the peak season, additional temporary bus runs from Miharu Station.
    Except peak season it is difficult to access by public transport.
(Last visit) April/2018