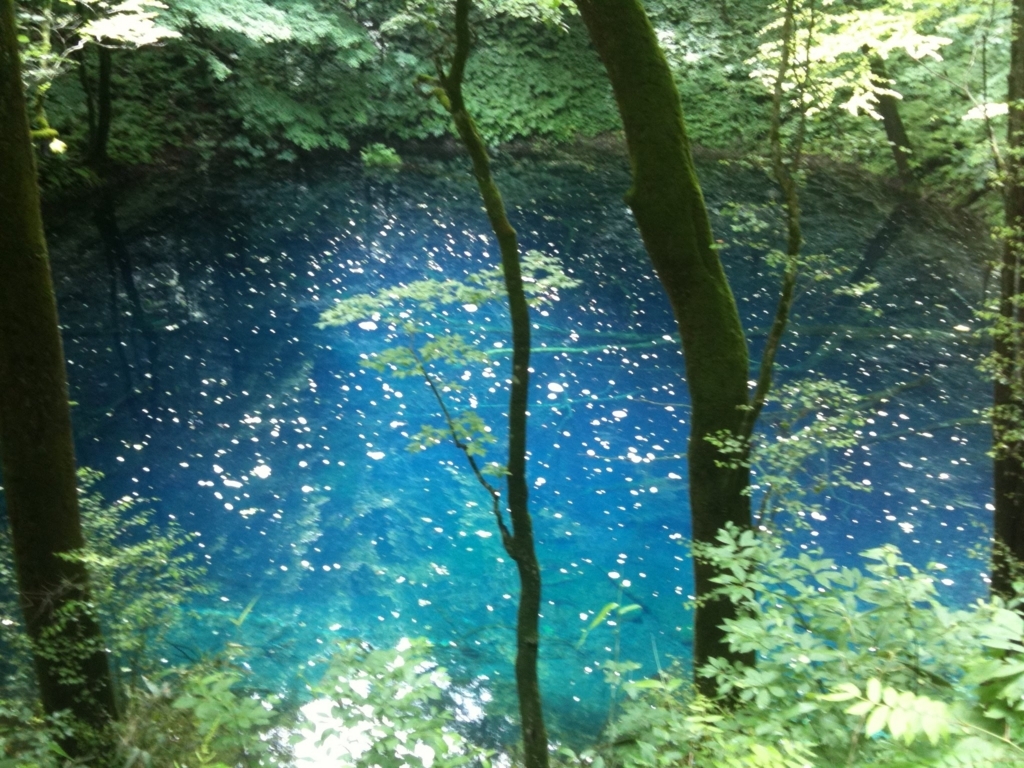 As explained previous article "Shirakami Sanchi, a world heritage site cover bleech forest and beautiful lakes", one of the highlight of Sirakami sanchi(白神山地) is Lake Juniko (十二湖 "twelve lakes").
It is a series of small lakes along with hiking trails, and most popular lakes called Aoike has amazing azure blue water that has changed occasionally  because of high transparency of its water. 
(Access) JR Gono Line run along the coast around the western and northern sides of Shirakami Sanchi and stopping at Juniko station along the way. 
From there it takes 15 min. by bus to reach Lake Juniko
(Last visit) July 2011