<Great Meteoron in Meteora>
As indicate last article that introducing monasteries of Great Meteoron, Holy Trinity and St. Stephen.
Great Meteoron
The Holy Monastery of Great Meteoro (Transfiguration of Jesus) is the biggest and oldest one of all, dating back to the 14th century. It was called the monastery that was "suspended in the air" (meteoro), because of the formation of the gigantic rock on top of which it was built. 
Holy Trinity
The Monastery of Holy Trinity (Agia Triada) is the most difficult to reach, but once you get to the very top, the panoramic view of the surroundings is simply captivating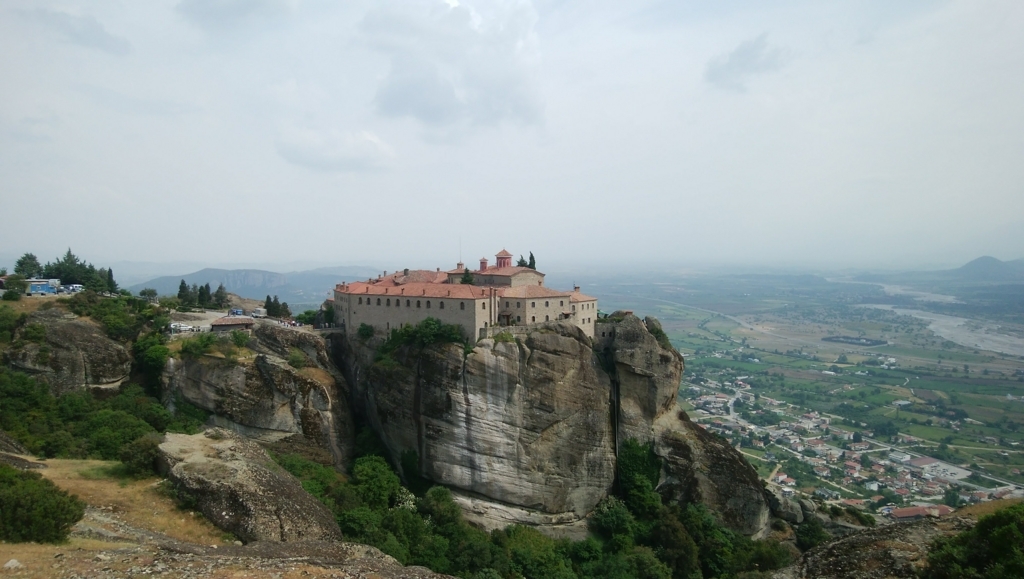 St. Stephen
This is the most accessible monastery, where instead of steps you simply cross a small bridge to reach the entrance. It is ideal for visitors who cannot use the steps and yet they wish to have a real experience of a Meteora monastery
(Last visit) May/2018